This is Velocity summary, a great book about the future of the digital world written by Ajaz Ahmed and Stefan Olander. Enjoy.
What is Velocity summary?
If you´re in the digital industry you really should read this book. Velocity summary is my notes that I´ve plotted down while reading it. It may or may not be what you think is the most interesting with the book, but I guess the subjective point of view is the interesting part; you´ll get what I think is interesting, so I must have seen something interesting in there.
For me, that´s how creativity is born – by analyzing others thoughts and try to figure out what they thought was interesting. Velocity summary have a pretty random format since the book is written in a conversational form between Ahmed and Olander. I have read about people that don't like it but I thought that it was a great contrast to other books that always looks the same.
Veolcity summary hard facts
Book name: Velocity: The Seven New Laws for a World Gone Digital
Book Author(s): Ajaz Ahmed and Stefan Olander
Summary pages: 10
Year: 2012
Genre: Digital communication, Interactive advertising
Download Velocity summary
[sociallocker id="3063″]Download Velocity summary[/sociallocker]
Description of Velocity summary from Amazon
How can you win when the only certainty is change? Highly accessible, lively, and inspiring, Velocity draws upon the authors' unique perspectives and experiences to present seven timeless new laws for businesses and individuals in a world that is dominated by rapid change and digital technology. Written as a fascinating and enjoyable conversation between the authors—Stefan Olander, vice president of digital sport at Nike and Ajaz Ahmed, founder and chairman at AKQA—Velocity's up-to-date examples illustrate key lessons, together with insights, ideas, and inspiration that individuals and businesses should adopt to thrive. Velocity shares the vision and values required to succeed with the untold backstories to influential and iconic innovation. Fast paced, useful, provocative, and highly motivating, Velocity will arm you with actionable ideas to define your future.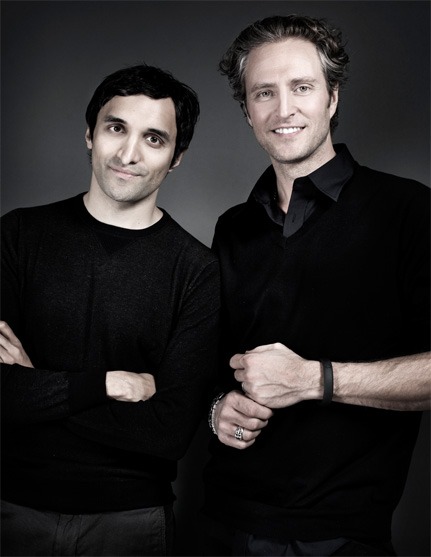 More about Velocity summary
If you want to know more about the book and it´s authors you should check out this website.