On Wednesday I will be off to Berlin for my new job at DDB Tribal Berlin.
Therefore, this blog won't be updated as frequently as it has been during the last couple of month. I will continue to read books and summarize them, and I will still be writing blog posts – just not as often as I used to. In addition to my new job as a digital concept developer I´m having a kid in the end of the November, so time will undoubtedly be a scarce resource for the next couple of months. However, I will try to publish my summary of Eric Ries "The Lean Startup" later this week. It is the best book that I´ve read on entrepreneurship and innovation, so hopefully that will keep you busy for a while.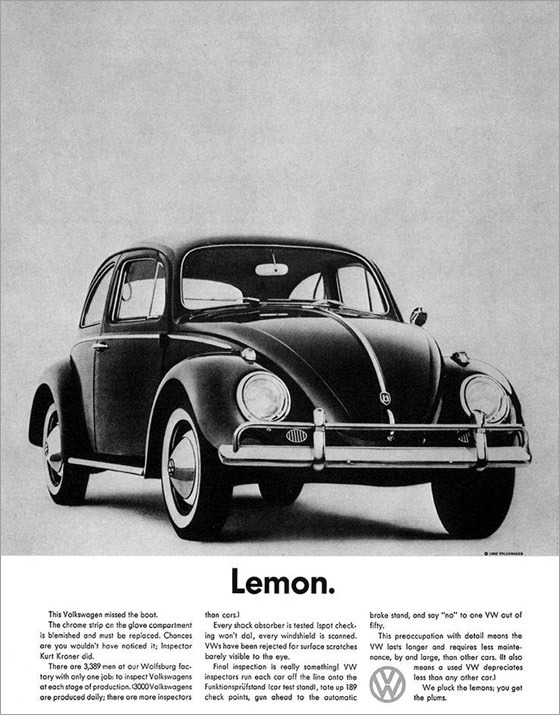 Image: DDB´s classic VW ad.
DDB Tribal Berlin has interesting clients such as McDonalds, Volkswagen and eBay, so I´m really looking forward to start working and create digital magic.