Homeplane
CONDOR
Using technology & flight data to reduce worry.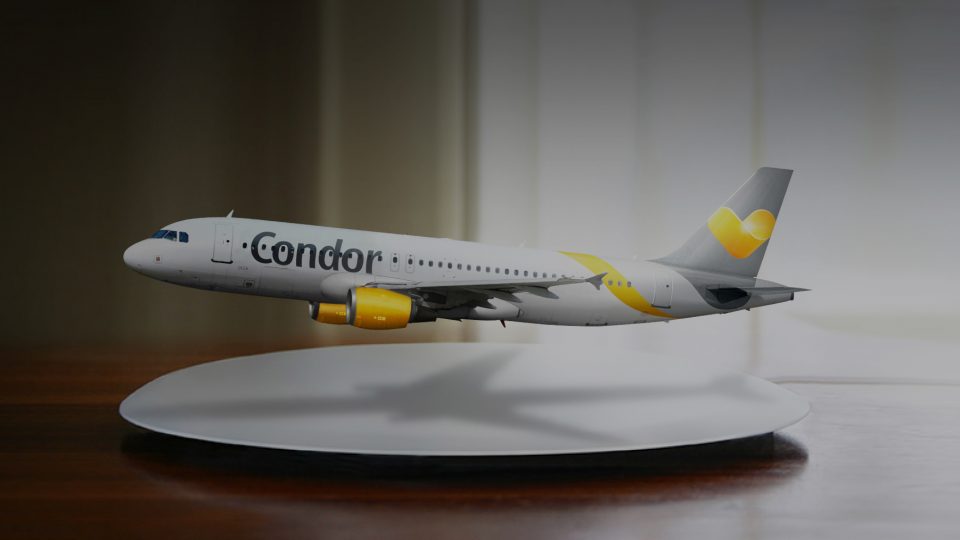 Travelling means worrying
When you´re going on a trip without your partner or parents, they will worry about you. And what is the first thing you do when you have landed? You send a message to your loved ones, telling them that you have arrived safely.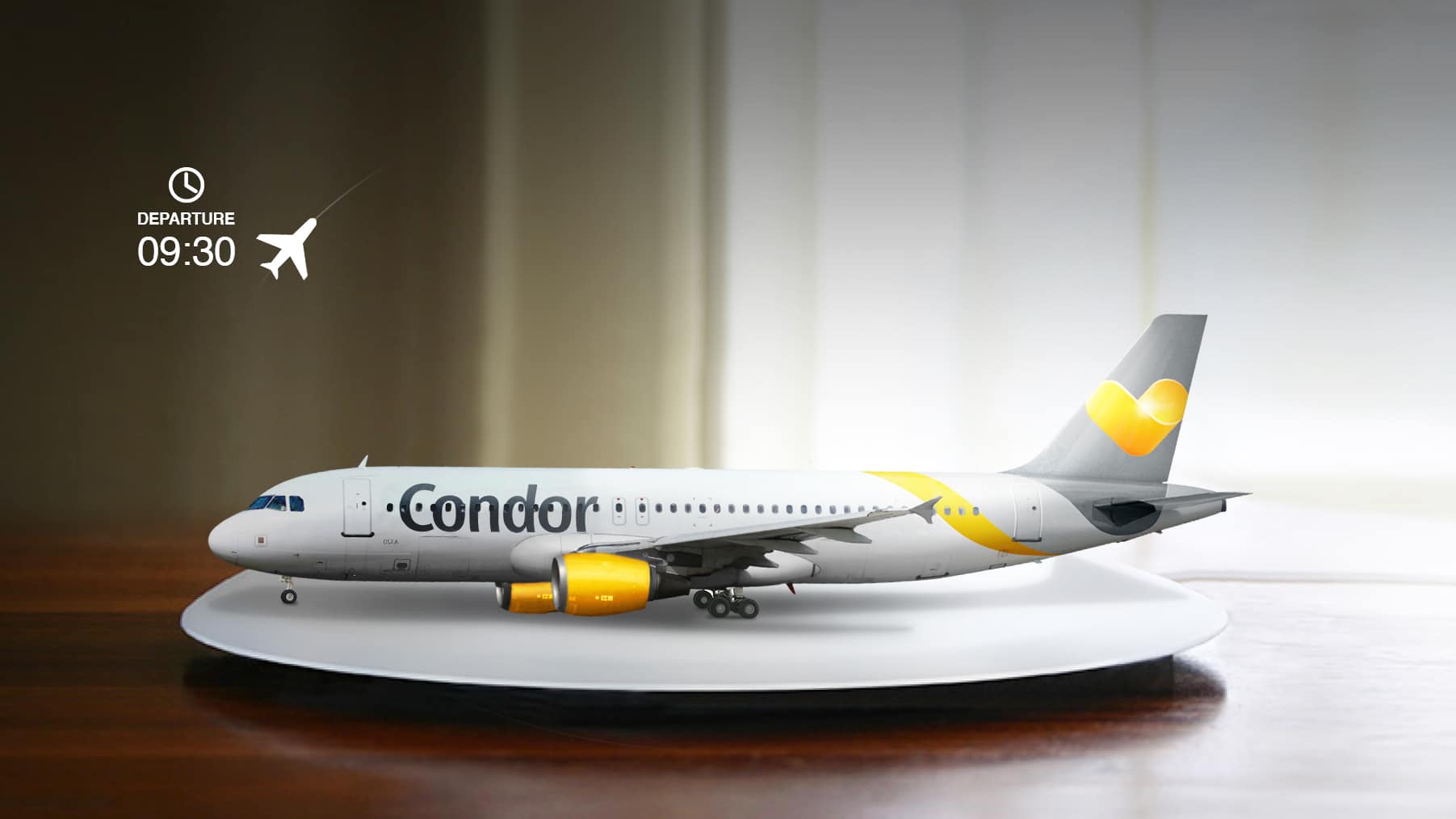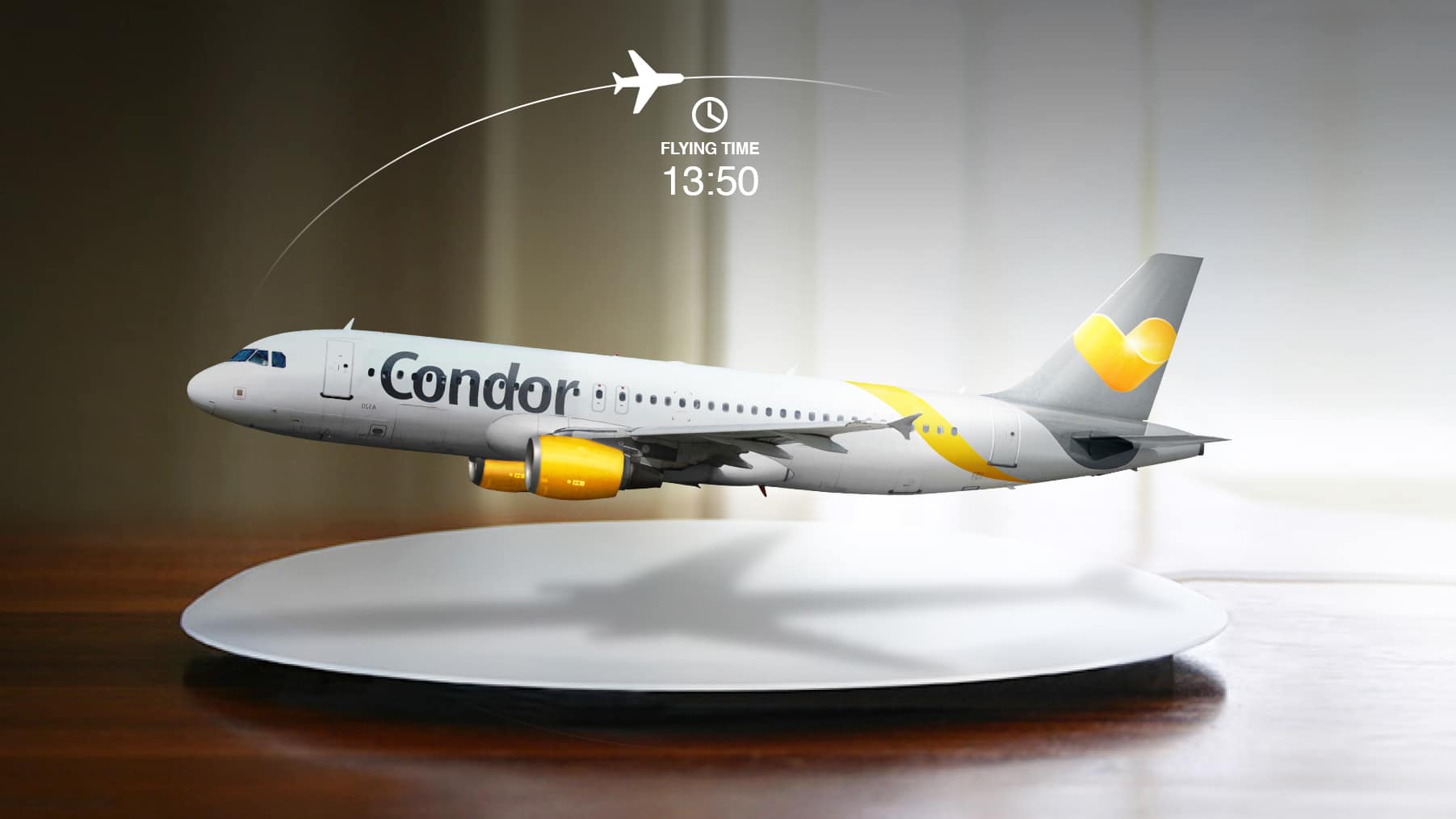 Connecting you with your loved ones
We turn a model of a Condor airplane into a levitating lamp that lets your loved ones see where you are during your flight. The lamp is connected to flight data, so they just need to add your flight number.
When your plane takes off, the model lifts from the table and magically starts levitate. It will levitate for as long as your aircraft is in the air. When your plane lands at its destination, the model comes down to the base of the lamp, confirming that you have landed safely.
Powered by technology and flight data
The Condor Lamp uses an IR sensor to adjust the electromagnetic field, levitating and maintaining at a constant distance between the base and the aeroplane model. By connecting your mobile to the lamp via Bluetooth and adding the flight number, the model will be able to track the flight status and move accordingly.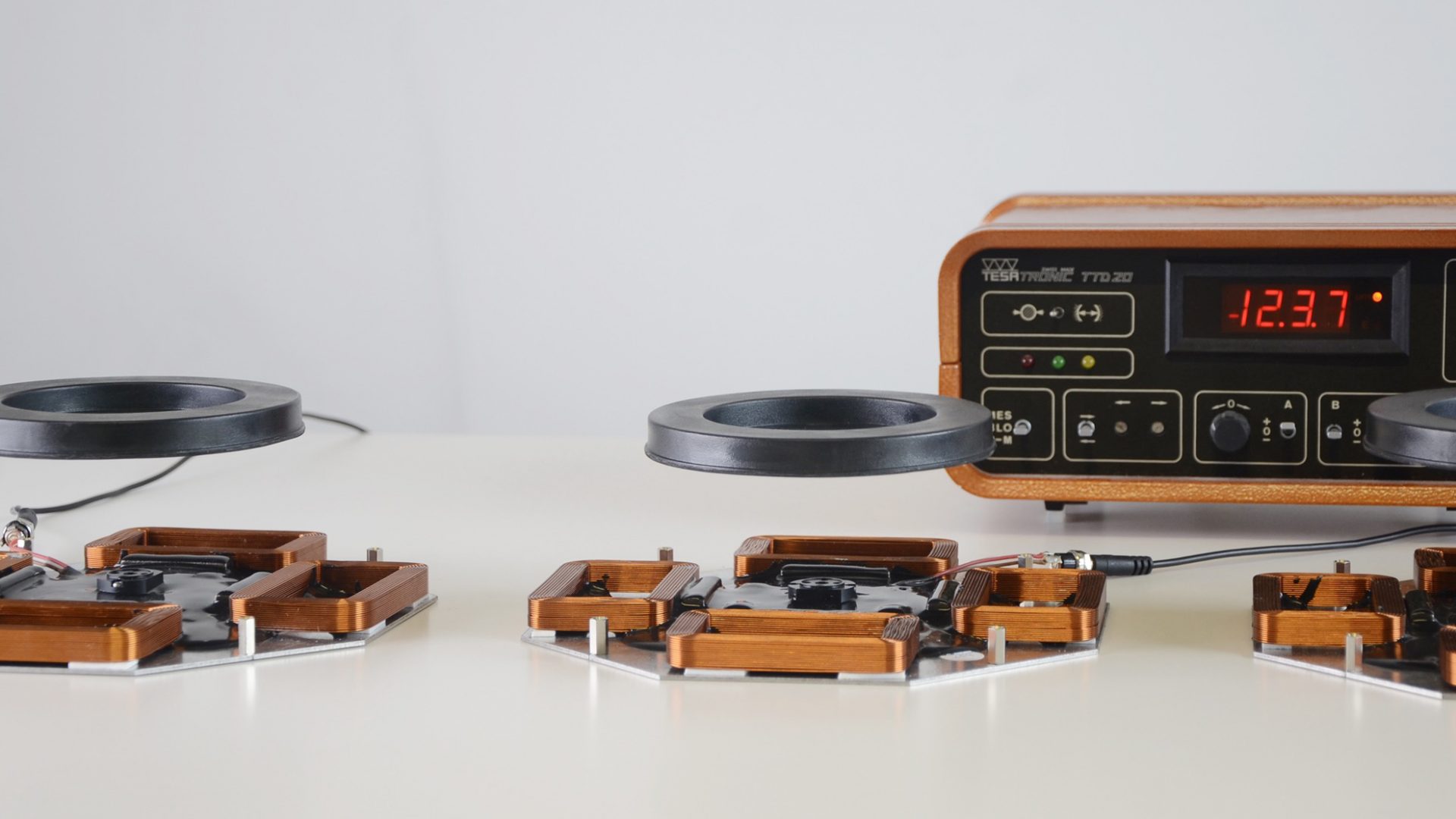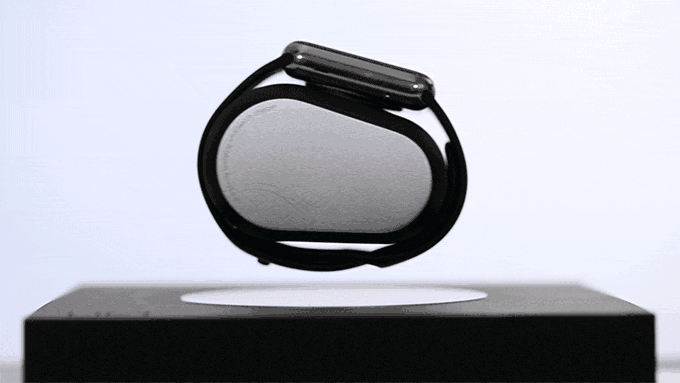 About
Client
Condor
Agency
Jung von Matt
Credits
Kim Hartman (Concept and Copy), Diego Margini (Concept and Art Direction)